Certified Child Sleep Consultant: Diana Flutie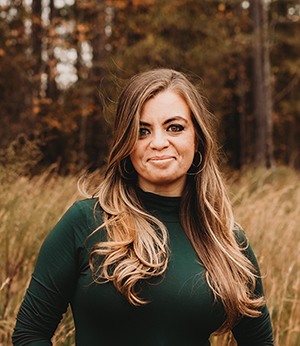 My name is Diana Flutie and I am a Child Sleep Consultant, certified through the Family Sleep Institute. I am the owner of Big Sky Lullaby, which is primarily a web-based business, but currently serving In-Person consultations throughout Virginia, Maryland, and Pennsylvania. I started my business in the beautiful state of Montana, (which I named it after) and travel there often to meet with clients and various resources that I established within the state. The images that you will see on my website were taken by a wonderful photographer across the state of Montana. I hope you enjoy them!
Having a web-based business awards me the opportunity to work with families all around the world, including Brazil, Lebanon, Morocco, Mexico, and across Europe. However, since this is a very personal experience, meeting a family in person and having me in their home, offers an aspect of personalization that I highly value. For that reason, I continue to offer In-Person services throughout the U.S.
 I began my career working in a therapeutic home for pregnant and parenting teenage mothers, and grew passionate about teaching them how to care for their child. I also worked with the girls on how to establish a healthy schedule that both mother and child would benefit from. I have spent my career as an avid child health enthusiast, and my first child lead me down the path to becoming a Certified Child Sleep Expert!
After the birth of my son Owen, I became an incredibly sleep deprived mom. With all of my experience with babies and children of all ages, I thought that I would immediately know how to handle all aspects of parenting. I was wrong! I found myself with a nine-month-old baby who woke every 1-2 hours at night and slept sporadically throughout the day. With a husband who worked away from home, I was alone with a baby who did not sleep, and I was desperate for a solution.
I turned to my pediatrician for advice, and soon realized he was not a resource for child sleep like I had assumed. He told me that it was probably just colic and offered no real solution. He also suggested that I leave my baby in his room at night to "cry it out," without any further instructions or support. I left that appointment discouraged, yet determined, to find a way to teach my child how to sleep without only having one option.
About a week later, a stranger (who must have seen the look of desperation on my face) came up to me and suggested I hire an "Infant Sleep Specialist (otherwise known as a Child Sleep Consultant"). Those three words changed my life! Within two weeks my son went from an overtired, irritable baby, who cried all day long, to being rested & happy. I was able to enjoy being a mother because I was finally well rested and happy also!
During my pregnancy, I received non-stop advice from people about breastfeeding, diapering, clothing, and everything else that comes with being a mom. Never did anyone tell me that I needed to teach my baby how to sleep. So I decided that my mission would be to show parents that help is an option, and give them the sleep training tools they need in order to get their child sleeping, and offer invaluable support along the way!
My training began with my certification through the Family Sleep Institute. I have continued to refine my expertise through studying the teachings of other sleep experts such as Dr. Sears, Dr. Daniel Weissbluth, Dr. Richard Ferber, and Kim West, as well as working directly with other established sleep experts.  I have used these trainings to develop my own highly successful method to help families get the sleep they need.
When I hear parents say things like, "You have given us our life back and helped us become happy, proud parents of a joyful baby boy who sleeps 12 hours a night!", I know that I chose the right career path.
Sleep Help for High Need Babies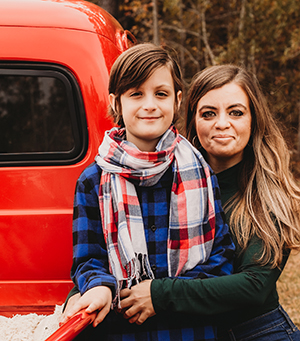 My son was a high need baby right out of the gate, although I didn't know it. The term "high need" was not presented to me until I began studying to become a Child Sleep Consultant, and I read a book written by Dr. Sears. That is when I realized there was an explanation for what I was dealing with all along with my son. Understanding the high need aspects of my son's personality, provided me with the knowledge to be able to tend to his needs differently. Just like we would customize our approach when teaching children in school who have different needs, it is critical to also customize how we teach them to sleep.
Since I have gained a significant amount of experience both personally and professionally, I have become dedicated to working with families and helping them complete the "sleep" piece of the high need puzzle. My customized approach is based on the individual child, to help ensure successful outcomes for every family!
I am proud to partner with The Fussy Baby Site to help families with high-needs children, and be an expert contributor in their ebook, Sleep Training and the High Needs Baby.
Diana's Education/Certification