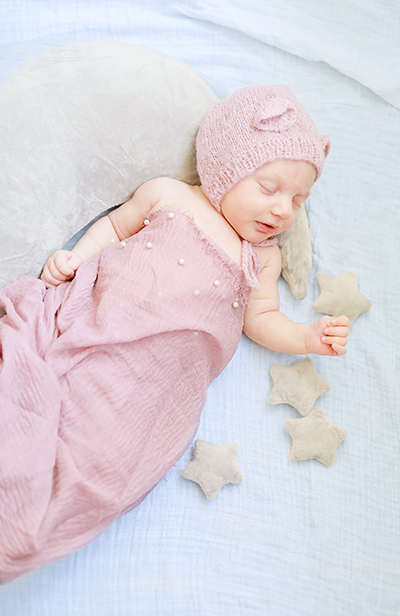 "Diana helped us get our 5-month-old son on a sleep schedule. After working with Diana, people always comment on how happy, alert and "present" our baby is, and I completely believe the reason for this is that he sleeps so well.   I will admit, before starting with Diana, I was concerned that the process would be difficult for him (and us), but it was not.  It was very easy and in a couple of days, we could see a big difference in his alertness and happiness because he was getting solid good sleep (no longer having to be rocked to sleep in our arms, placed in the rock-n-play and then only taking a 30 min nap).  It is so wonderful to be able to put him in his crib, turn off the lights and walk out of the room and then he quietly goes to sleep all by himself.   The nap routine that Diana taught us even works when we are out of town and he's in an unfamiliar crib/room.  The routine automatically signals him that it's time for sleep.   There are a lot of books out there about sleep training, but some of them offered conflicting advice and we didn't have the time or the energy to read/digest them all, nor experiment to see which one(s) would work best.  We were very fortunate to find someone who had a lot of experience and who could walk us through the quickest most successful approach for our baby. We hired Diana because we wanted someone with lots of experience, who could handle questions and nuisances and could guide through a quick, easy and successful transition to a nap schedule."
-5-Month-old – Boulder, Colorado (2017)
"Would not have survived another sleepless night without Diana and her magic! The options to choose between which sleep training method you want is unique to your parenting style. Highly recommend!"
-2-year-old – Richmond, VA (2020)
"My 9-month-old son never slept consistently through the night. We would be lucky if we had 3 nights in a row of uninterrupted sleep. If our son cried during the night, my husband and I took turns every night to tend to him. He also was only taking 30-minute naps twice a day. We were exhausted and grumpy! Then our son decided the bottle wasn't enough to fall asleep. He was required 10-20 mins of rocking too…every time he woke up! We were desperate and needed rest to also keep up with our 2.5-year-old daughter. We decided to do sleep training. We worked with Diana and she was there every step of the way. Even with my pessimistic attitude in the beginning, her patience led me to see the light. After two weeks, my son was sleeping through the night and having two naps at least an hour each a day. It's been a month and a half since we finished our sleep training and my son has consistently been sleeping 11.5-12 hours straight every night. Our family is happy and full of rest!"
– 9-Month-old – Richmond, VA (2019)
"Our 2-year-old daughter had been waking up at 5 am for nearly a year.  Doctors told us "she's just an early riser!"  Eventually, 5 am became 4:30 am, then 4:00 am… Bedtime was no picnic either— we were unable to leave her room, and she would often scream and cry uncontrollably for hours.  Worst of all our happy and charming little girl had become unhappy and definitely less than charming.  Contacting Diana was one of the best parenting decisions we have made.  She has been supportive, available to us, and she has removed all of the guesswork from managing our child's sleep.  Within a matter of weeks, our daughter was going to sleep on her own, in her room, and sleeping past 7 am!  Bedtime has become a time of day that we all look forward to.  We have our life back, and most importantly we have our wonderful little girl back!"
– 2.5 Year Old – Oklahoma City, Oklahoma (2019)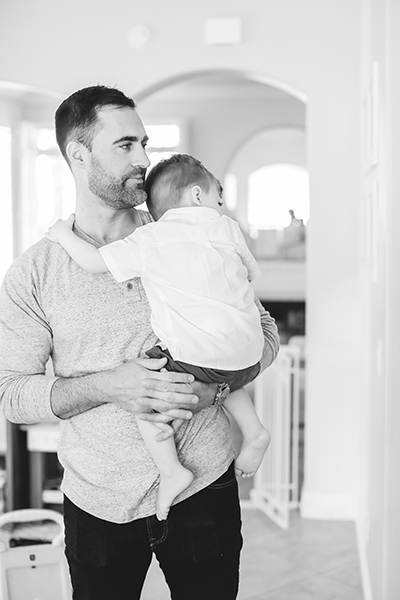 "What can I say about Diana and her amazing abilities?  I told her through the process that she has magical powers – and she does.  She knows how to get an "impossible" child how to sleep.  We are SO grateful to her!  Our daughter was born at 2 lbs and spent several months in the NICU.  During her early infancy at home, her sleep habits grew progressively worse and got to the point where she would only sleep if I was upright holding her and actively rocking her – and often not even then.  She was chronically tired, yet would not, or could not fall asleep.  At one point our pediatrician contemplated sending our daughter hours away to another city to have her see a sleep doctor to see if there was anything biologically wrong with her.   I contacted Diana out of desperation, honestly believing that our child was too broken for her to fix.  We are so grateful that I was wrong!  With Diana's program, the unbelievable happened – our daughter started to sleep on her own!  We were dumbfounded.  Now, our little girl sleeps great through the night – and so do we.  The gift of good sleep is PRICELESS.  Diana, we will always be grateful to you!  Thank you for saving our family!"
-6-month-old – Helena, MT (2019)
"We are so grateful that we were connected with Diana! We transitioned our two-and-a-half-year-old a bit too early to a transitional bed, and as a result had a nightly visitor in our room for months, up to 5 times a night! Not only were we spending hours during the night attempting to get her back to bed, but our toddler was also so overtired that she started resisting naps during the day as well. When Diana came to our rescue, she developed an extremely helpful customized and comprehensive plan that got us all into a rhythm. She was always available to answer questions and worked with our comfort level. Within a couple of weeks, our daughter was sleeping through the night and taking daily 1.5 to 2 hour naps! Thank you so much Diana for being so supportive and accessible throughout the process! It's made all of our days/nights so much more enjoyable and manageable!"
-2.5 year old – Silver Spring, MD (2021)
"We started working with Diana when our daughter was 7 months old and had reached an all-time sleep low. She had never been a good sleeper, but wasn't the worst sleeper ever, so we didn't think we really needed to hire a sleep consultant. Then it got to a point where I had to sleep in a recliner with her every night and even then she wouldn't sleep through the night. She also refused to nap at home. 
Within 2 days of starting Diana's program our daughter became a nearly perfect sleeper…I'm not exaggerating! I could not have been more surprised by how quickly and easily her program worked. There were only two nights where we had to do much "cry it out" at all, and in the long run there have definitely been way less tears than there were with her waking up all the time. I learned so much about baby sleep that I never knew and it has changed my whole perspective. 
Our baby is finally on a predictable schedule and is the happiest she has ever been. It's still difficult for us to get the timing exactly right due to our work schedules and having to depend on daycare during the day, but even without perfect timing we've still seen great success. Before we hired Diana people told us it's normal for babies to not sleep well and it all just depends on the baby. When I asked our doctor about it all she said was "Maybe your next one will be easier." Clearly, with how quickly she turned into good sleeper, it was not her, it was us!  Getting good sleep is well worth the cost of hiring a professional. All I can say is if you're thinking about this, just do it, you won't regret it!"
-7-month-old – Maple Grove, MN (2018)
"Thank you for all of your help and support during this process! It was something we knew we needed to do but were very anxious about how it would affect our son, and we so appreciate that you worked with us in coming up with a plan that was not traumatic for any of us!! Our household is finally getting good sleep and we are building wonderful family memories each night in our cuddle corner😊Thank you for everything!!!"
-2-year-old – Richmond, VA (2017)
"Diana changed our lives! Our nine-month-old went from waking every two hours and feeding three times in the night, to sleeping through the night and taking amazing naps! We had tried other popular sleep programs, but always ended up feeling defeated. The second we met with Diana; we were so impressed with her expertise. We loved the custom sleep plan, the ability to chat directly with Diana, and the day-to-day structure. We felt like we had the tools to help our daughter become a better sleeper. After completing the program, we are more confident parents, and our daughter is a happy, well rested baby! We are thriving! There are so many programs out there that it can feel overwhelming. Diana is able to ease your nerves by customizing a plan to your child and your lifestyle. Hiring Diana was 100% the best money we have spent since having a baby. We will forever be grateful for what she did for our family."
-9-month-old – Richmond, VA (2021)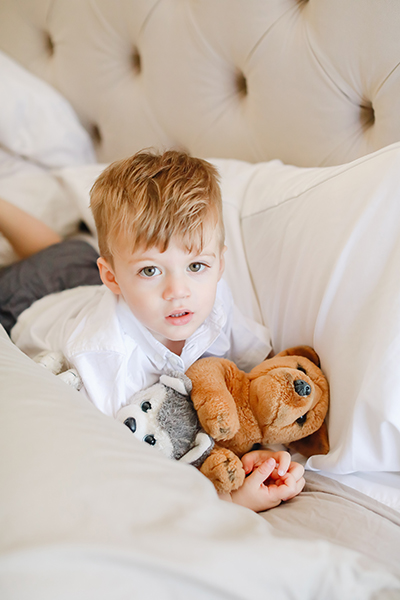 "Working with Diana and implementing the customized plan for our baby changed our lives!  After having our second child and still waking up every hour when she was almost a year old, we needed help.  I did not think breastfed babies could be sleep trained and I was scared of making her "cry it out."  With our plan we were able to be right there with our baby every step of the way and all my fears were gone after the first couple nights because she showed progress immediately.  After night three I was completely stunned that my baby fell asleep as soon as I put her in the crib, AND she slept through the night!  The napping and nighttime routine is peaceful and our baby sleeps great!  We could not have done it without Diana's regular check-ins and holding us accountable.  I am so thankful to have found Big Sky Lullaby and our family will be forever grateful!"
-12-month-old – Orange County, CA (2021)
"We had tried a few different sleep training methods, but nothing compared to what Diana did for our child AND our marriage. Our 15-month-old daughter was waking up at 3:30/4 every morning ready for the day and we were completely lost as to how to tackle naps and day to day functions with the lack of sleep. Diana was readily available to us constantly and was incredibly supportive during my moments of frustration and tears! Our daughter now sleeps through the night, blows kisses when we put her in her crib, loves her nap time routine and everything involved with sleep. The experience, routine and rested nights have changed our life, my confidence as a parent, and overall well-being of our family. I cannot recommend Big Sky Lullaby enough!!"
-15-month-old – Richmond, VA (2021)
"Our daughter was a frequent night waker and catnapper who only wanted to be held since birth. My husband and I were sleep deprived and desperate for help. We reached out to Diana thinking there was no way things could get better, but she assured us this was all normal and could be changed if we were willing to put in the work. She worked with us to devise a sleep plan based on our comfort level and our daughter's unique needs. By following our detailed and customized sleep plan, we saw a completely different baby in no time. Diana works with you every step of the way and was incredibly encouraging and helpful at all hours of the day and night. If you are struggling with your child's sleep or just want a more consistent schedule, Diana can help you!"
-4-month-old – Ontario, Canada (2021)
"My family reached out to Diana for help with encouraging our 11-month-old sleeping to sleep in his bed without constant waking. Diana worked with us to find ways to gently make the necessary changes while respecting our parenting style. She was kind, patient, knowledgeable and has helped us immensely. Our child now happily goes to sleep in his crib for a full night of rest. We needed guidance with setting and maintaining a workable routine and schedule, and she helped us every step of the way and was very encouraging. We highly recommend Big Sky Lullaby!"
-11-month-old – Columbus, OH (2021)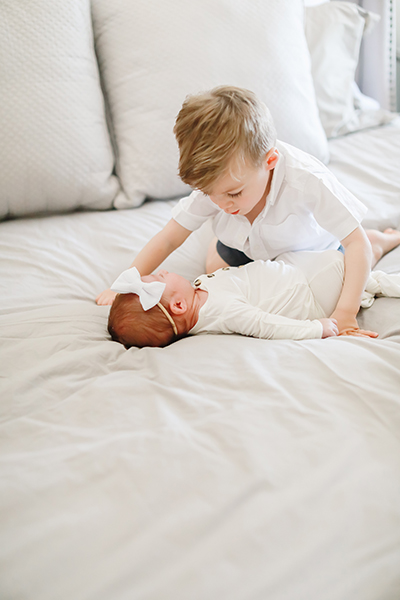 "We struggled so hard with my daughter. From the minute we brought her home she had colic and GERD and was just a very high needs baby. Always crying and struggling to sleep. We kept her upright and held her a lot during sleep because she had severe GERD, and that was the only way she would sleep. She became dependent on that and only would sleep in my arms for naps. Bedtime was a whole other ball game!
It took hours to get my child to sleep at night no matter what we did. Rocking, feeding, shushing, bouncing and walking around. When we finally got her to sleep and tried to lay her down, she would struggle to stay down and would wake right up. Eventually me and my husband gave up and took shifts to hold her while she slept. We were miserable during the day holding her, and nighttime was even worse!
After a month of being so sleep deprived and never seeing my husband or even going to the bathroom alone, we couldn't do it anymore. We never went anywhere, spend any time together and had no family near us. I finally joined The Fussy Baby Site in hopes that anyone had anything to help me, and there I found Diana, a sleep consultant who specializes in this exact thing, who was giving out advice. I did my research and really liked what she had to say and finally I reached out to her.
I explained my situation and told her I'm desperate and this is our last hope. My daughter's heartburn was gone so we decided to hire her. She asked a lot of questions about her and helped set up a sleep plan that we were comfortable with, as well as making sure her room and everything else was as it should be. From the first night we noticed huge improvements. She only woke up twice that first night!!! We couldn't believe it and we didn't have to hold her. She struggled with naps some, but Diana was there every step of the way and did amazing with helping us to where we are today.
She stayed with us a little longer because our daughter got sick in the middle of training, but once she was better, Diana helped us get back on track! We cannot thank her enough for all the amazing help. We have our lives back and are able to enjoy our child, and also enjoy some time alone! 
If you are struggling, do not wait to reach out. If you trust her, and do what she says, it WILL work! Diana is amazing, and you can tell that she cares a lot about her clients. I was very nervous to sleep train my daughter, but it was the best decision we ever made!" 
-5-month-old – Riverview, FL (2020)
"Diana completely transformed our lives, 2 times! Once with our son and then again with our daughter!! Her methods are gentle, but effective! Both our children sleep through the night and are super star nappers now!! Our children are so well rested and it not only shows in their happiness, but ours as well. Using big sky lullaby to sleep train our children was the best decision we ever made!!"
-4-month-old – Powhatan, VA (2021)
-9-month-old – Powhatan, VA (2019)
"We worked with Diana to help sleep train our daughter, who preferred to be held to sleep. Realizing we needed help, we were able to build a comprehensive and custom sleep plan based on our comfort level and needs. We saw results instantly, and Diana was with us every step of the way until we were comfortable manager our daughters schedule on our own. I would highly recommend working with Diana, she's fantastic!"
-7-month-old – Mechanicsville, VA (2020)
"I originally contacted Diana after my 3-month-old was waking every 45 minutes at night and would only fall back to sleep if nursing. I was desperate, exhausted, and had a very unique living situation. Diana was amazing and walked me through everything. She listened to my concerns, answered all my questions, and helped me figure out what was best for our family without judgement. She offered real solutions and walked me through the process of getting him to sleep on his own, without nursing. I would highly recommend contacting Diana if you're in need for sleep assistance "
-4-month-old – Westchester County, NY (2020) 
"My 6-month-old daughter was never a good sleeper. When I contacted Big Sky Lullaby, she was waking every hour, all night, every night. The only way she would fall back to sleep was through nursing. Naps were virtually nonexistent. During the day, she was very fussy. As a newly single mom, this was no longer an option for me. I found Big Sky Lullaby through Google and I set an appointment for a free consultation. It was comforting to hear that the sleep issues I was dealing with were normal and pretty common. Diana felt confident we could get my daughter sleeping in just a few nights. She wasn't wrong. My favorite thing about this process was that I felt in control of the situation. Diana allowed me the option to tell her what I was and was not comfortable with during this journey. She had options no matter where I wanted my daughter to sleep, whether in my room or in her own. Ultimately, I was at a point of desperation, and I asked Diana to pick the best path to sleep. Now, we are both more well rested. My daughter sleeps through the night, she naps well, and I feel so much better! And my daughter is a completely different baby – she is happier and a LOT less fussy. Not only that, I feel like Diana gave me confidence as a parent. If I had to make this choice all over again, I would. Thank you, Big Sky Lullaby. You have truly changed our lives!"
-2-Year-Old – Short Pump, VA (2020)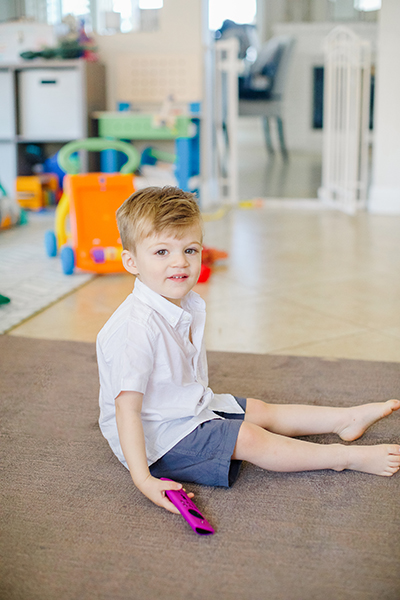 "My son had been sleeping with my husband and I since birth. He was constantly nursing like a newborn at 23 months! I was exhausted and ready to stop nursing. Right before having a consultation with Diana, I began to try to wean, in hopes that it would make sleep training easier. Diana was great! She walked us through the process step by step. She was available for questions any time.  She helped us (mainly me), get through night one and helped me feel great about what we were doing. By night 5, my son was sleeping through the night. By night 10, I was able to put him in his crib awake AND leave the room, for him to fall asleep. We used a different approach that I'd never heard of, which allowed us to gradually decrease our presence in his room.  BEST CHOICE EVER. Thank you so much Diana!"
-22-month-old – Richmond, VA (2020)
"Contacting Diana for help was one of the best decisions we've made in our first year of parenting. We struggled with the decision, since we hadn't factored sleep training into our budget – but man, was it worth it. We had tried sleep training on our own, read all the books, talked to our parent friends for advice, but our son just wasn't catching on. We tried crying it out – didn't work. Tried comforting him – didn't work.  I admittedly turn into a crazy person listening to our son cry; it was hard on me and hard on our marriage. Diana put together a plan for us and helped us execute it. It wasn't a magic wand; it still took some work and some time, but at least now I wasn't second-guessing myself with every move. Diana communicated empathetically, but firmly – just what I needed. Fast forward a month or so – our son is a near perfect sleeper. No more tears during lay down, no more early wakes, naps well, and sleeps a solid 11-12 hours at night.
THANK YOU!"
-9-month-old – Billings, MT (2019)
"We started working with Diana in 2015. Our daughter was diagnosed with colic and we had NO idea how to get her to sleep on her own after 7 months of being held all day/all night. Our sleep training experience was amazing. It was thorough, supportive, and most of all gentle enough for this first-time mama who couldn't stand to hear her baby cry. 4 years later and our now 4-year-old is an amazing sleeper! We are getting ready to start this journey all over again with our 6-month-old. Diana provides support well beyond the expected amount of time and we couldn't be happier with our results."
-6-month-old – Grand Junction, CO (2015)
-4-year-old – Grand Junction, CO (2019)
"Working with Diana has been invaluable! I cannot express enough how grateful we are that we connected with her. Our son's sleep fell apart with the 4-month sleep regression and for 5 weeks we toughed it out, waking nearly every hour of every night. Everyone in the house was suffering from stress and exhaustion. We began working with Diana and our son's sleep turned around in a matter of days. It was absolutely incredible. Diana gave us tools that have continued to serve us well, and her support was exactly what I needed. Several months later, he continues to be a good sleeper and we continue to be amazed at what we have learned about infant sleep from Diana. THANK YOU, Diana."
-5-month-old – Helena, MT (2019)
"Really amazed with the results! Our 8-month old daughter takes great naps and sleeps very well through the night. Diana is always available to answer questions and has a very calming presence. I will definitely recommend Big Sky Lullaby to friends and family!"
-6-month-old – Glen Allen, VA (2019)
"As a twin mom, the first year was a long year and sadly made longer with my one son not sleeping at all unless he was held. Whether he was napping or sleeping he was always held or in our bed but still waking over 15 times a night. I always made excuses and created bad habits due to his reflux and prematurity. Once a year hit I knew I had to make a change for my sanity. After googling sleep consultants, I found Diana and thank God I did! My twins now sleep from 6:30 pm to 6:30 am (12 hours) and take 2, 2 hour naps a day. Diana's sleep plan was a miracle and gives you the tools you need to have a happy baby and happy parents. She was always available for questions and the plan was super direct and easy to understand. I recommend Big Sky Lullaby to everyone I come across and can't thank Diana enough for making my babies and I so happy and not sleep deprived!"
-11-month-old Twins – Short Pump, VA (2019)
"Diana was recommended to me by another mom who absolutely raved about Big Sky Lullaby.  She told me her experience was life changing, so I decided it was time to take action and do something about our sleepless nights. My 15-month-old woke up every 3 hours to nurse from the day he was born.  He had never slept through the night, not one time .  Not only was he waking up but to get him back to sleep took anywhere from 30 mins to 3 hours.  It was awful and my husband and I were absolutely exhausted.  I finally reached out to Diana and within 1 night of sleep training, he slept through the night!  ONE NIGHT.  Now I know that isn't the case with some…it can take a couple nights, but what it showed me was that he needed it just as much as we did.  I recommend Diana to anyone struggling with sleep problems.  I don't know what we would have done without her!  My husband and I were JUST discussing last night about how different our lives were just a few short weeks ago!  Night and day difference!!"
-14-months-old – Richmond, VA (2019)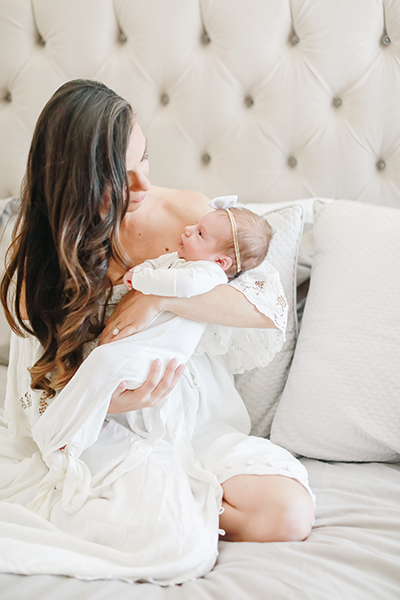 "For most of my son's first year I obsessed over trying to improve his sleep.  I read books and blogs, joined sleep training and biological sleep groups on fb, and attempted a number of gentle sleep training methods. Nothing worked with him and his quality of sleep was decreasing as he got older (meanwhile my mental health was taking a dive as a result of the sleep deprivation). By 8 months he was waking 7-8 times a night and had to be latched on after 5 am.  Additionally, he would only nap for 20 min at a time and had to be held for all sleep. 
We tried the Ferber method and partial night weaning and managed to get my son sleeping in his crib and only waking twice overnight!  It was wonderful.  But soon thereafter the 5 am wake-ups started.  And I still couldn't get him to nap longer than 20 min at a time. I was at my wits end when I finally called Diana for a sleep consultation after my son turned 1.  I was beginning to feel doubtful that anyone could get my son on a proper sleep schedule, but I thought I should give a sleep consultant a try before completely giving up.
I'm SO glad I called her.  In addition to providing me with a thorough written plan that I could follow, Diana helped me stick with it despite the anxiety I went through anytime something went wrong (i.e. unplanned car naps). I loved that I could text her anytime to ask for advice or assurance.  After a month we finally had my son napping twice a day for at least an hour and sleeping through the night until 6:30.
In the months since, Diana has been great about answering questions that have come up (i.e. how to handle moving to a new house) and helped us transition to 1 nap.
I think what I loved most about working with Diana was that her plan taught me how to troubleshoot my son's sleep myself and gave me the confidence to push through with our schedule despite the occasional setback.  I would recommend her to anyone!"
-13-month-old – Modesto, CA (2018)
"My 5-month-old son had a terrible eat/sleep association. Deep down I knew I was creating it, but I kept making excuses for why he kept waking 4-5 times every night (He must be teething! It's a sleep regression! Growth spurt!). I had already successfully trained an older child to sleep well (now I realize this was probably due to a combination of her easy-going personality and dumb luck). For all these reasons, I kept thinking if I just pushed through a little longer my son's sleep issues would resolve themselves. I was wrong. I was a zombie and my job, marriage and relationship with my older child were all suffering. I scheduled a call with Diana and instantly felt like she could help me, and she totally did! She whipped us into shape and within a matter of days my son was sleeping almost through the night, then completely through the night. Her sleep plan was nothing short of a miracle. She was always available for questions, and she checked in on us (and still does). Don't wait too long like I did!  If you're having trouble do not hesitate to call her-she is amazing and worth every penny!!"
-8-month-old – Richmond, VA (2018)
"Before we started sleep training with Diana, my husband and I laughed at the thought of our baby girl going to sleep on her own, thinking it would never happen.  I was breastfeeding our 7-month-old to sleep because this is the only way she was going to go to sleep.  She was a great sleeper until she was 5.5 months old, and then she got the flu on top of her developmental milestones.  We went a whole week without sleeping at all as she was waking every hour or more!  We were desperate.  A fellow mom in the neighborhood recommended Diana as she had used her with her son previously.  I was so hesitant!  We did our free consultation and almost went for it, but I panicked big time!  Things got worse as far as sleep and we decided to move forward with Diana.  
This was a LIFE CHANGING decision for us, and we will never look back.  Diana is understanding, supportive, super accessible and also holds you accountable, which for us we needed to be held accountable.  We are almost 2 months in and if I have a burning question, Diana responds to my questions.  We just can't thank her enough.  If you are considering but scared to start, DO IT!  This is such a huge gift to your child and your family."
-7-month-old – Columbus, OH (2018)
-4-month-old – Columbus, OH (2019)
"If it's 2am and you're reading these reviews..just go ahead and book your free phone consult! My 14-month-old daughter was still in bed with us, and still waking every 3 hours. I was exhausted…I had read books and blogs and tried so many things. I wish I would have just saved us both some tears and called sooner. The first two nights were tough, but not as tough as I expected. Night 3 we had a whole new baby! She only woke a few times and went right back to sleep. Each night was an improvement from the last and we were even figuring out naps! Now my sweet girl loves her bedtime routine, and I can turn my back and walk out of her room with her wide awake..and not hear a peep until morning! The rare occasion where she does wake herself in the middle of the night, she now has the skills to comfort herself and fall back to sleep! I never thought this day would come!! I am so incredibly thankful for Diana and her knowledge…as well as being there for me and my questions, doubts, and frustrations early on."
-18-month-old – Milwaukee, WI (2018)
"Cannot thank Diana enough! We went from waking with our 7-month-old daughter numerous times a night, fighting bedtime, fighting nap time, to a baby who sleeps 12+ hours straight through the night and has a consistent and reliable nap schedule. It is no longer a "fight" to get her to take a nap, or go to sleep at bedtime. This has been a huge life changer for my husband and me. We are well rested parents, as is our daughter. I highly recommend her!"
-7-month-old – Billings, MT (2017)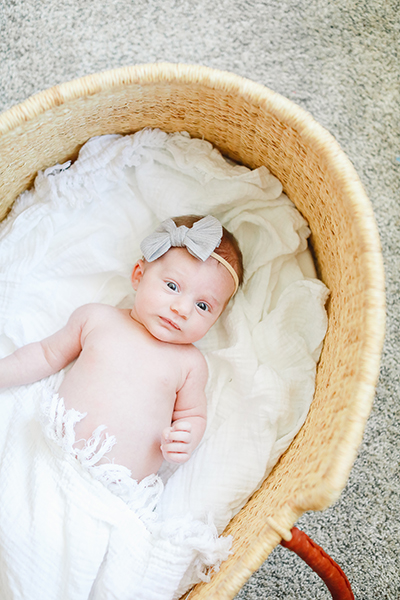 "Let me start off first saying that I did not think that my baby could be sleep trained. He's a fighter….he's stubborn and will cry and scream until he gets what he wants. He was always a high needs baby and I realized that because every moment he was alone (even when I was right next to him) or the second I put him down, he cried non-stop. This was the reason why we co-slept and I never got any sleep. I thought "oh he will grow out of this one day" well that one day never came….and 10 and 1/2 months later, I knew I had to move, and I had to study for a bar exam. I knew I couldn't keep waking up 6 to 8 times a night while I had to study. When I contacted Diana, I was very skeptical and I asked LOTS of questions. I felt like Michael could never be sleep trained. I was SO WRONG. It took about 2 1/2 weeks but now my babe sleeps 11 to 12 hours at night, and it takes him about 2 minutes to fall asleep for his naps. I'm forever grateful to Diana for her awesome training and support. She was always there to listen when it was difficult, and she took the time to listen and always responded promptly when I asked questions about the process. I highly recommend Big Sky Lullaby!!!!"
-10-month-old – Washington D.C. (2017)
-4-month-old – Washington D.C. (2020)
"Our 8 1/2-month-old was still waking every few hours through the night and had to be nursed back to sleep.  In order for him to nap longer than 20 mins, I had to nurse him and hold him for his entire nap.  I just kept thinking 'this will change', that he'd grow out of it…but I was only reinforcing his sleep association many times a day.  I was unwilling to let him cry it out and felt totally desperate. After my 15-min sleep consultation with Diana, I knew we'd found our solution!  Her gentle sleep training method is so much better than just 'crying it out'.  And I was amazed how much the room environment played a role – such an easy fix! I NEVER would've gotten my son on a healthy sleep schedule on my own.  I'm so grateful for Diana and her sleep training method.  She is extremely knowledgeable, reassuring, and consistently available.  I would've paid double her fee!"
-8-month-old – Columbus, OH (2017)
-2.5-year-old – Columbus, OH (2019)
-4-month-old – Columbus, OH (2021)
"When our baby girl arrived, she was actually a very good sleeper right out of the gate. We felt so blessed to have her be such a good sleeper that I stopped worrying about all the things I had researched on how to get your baby to sleep well. 
When month four rolled around, I started to notice things becoming more challenging with our daughter's sleep and it started to take longer to get her to sleep through the night. We started to incorporate all sorts of extravagant "tricks" to get her to wake up less frequently, including running a TV in her room for noise and going outside overnight to get up close to the neighbor dog so that we could "quietly" scold him to silence. Things only got worse from there. Our daughter began to wake more frequently during the night till she was finally waking every 45 minutes to be nursed back to sleep. I kept telling myself the next night would be better, but it was the same old form of "torture" as the night before. I was beginning to feel like a crazy person and there was no amount of coffee that could energize my days.
My husband was tired of watching this endless battle for sleep that was not improving with time and did not appear to be "just a phase". He said we absolutely needed to explore what Diana had to offer. I was nervous to tell Diana (an expert in sleep) that I had completely failed to navigate the ins and outs of helping my child and myself get a good night's sleep. My worry there was ill-founded. She was awesome. I never felt judged for what I perceived as failure, and every time I admitted my mistakes in following our sleep plan, she was positive and encouraging. She was reassuring about the process of sleep training but at the same time she was very understanding about some aspects of the process being emotionally difficult for the parents. When I struggled to follow the plan or wanted to make exceptions to things, she took them in stride with me and helped me navigate things so that the experience and timing felt right for us. Our daughter became an excellent sleeper! We simply cannot say enough about the rewards of seeking out help. Our daughter has been such a happy baby and toddler and we are very aware of how much that can be attributed to her healthy sleep habits. Diana has been there for us whenever we have run into a new hurdle, and we could never thank her enough for the gift of sleep. She has been an absolute life saver!"
-8-month-old – Helena, MT (2015)
-2.5-year-old – Helena, MT (2018)
-18-month-old – Helena, MT (2021)
"We contacted Diana when our daughter was 2.5 years old and thought there was no hope of getting her to sleep on her own without breastfeeding. She was co-sleeping with us and waking around 7-10 times per night looking for milk and I was beyond exhausted. Our daughter has a very spirited/high needs temperament and we had already had one sleep consultant give up on us when she was one year old. We've tried so many gentle sleep training approaches on our own, but had a difficult time sticking to a plan because we couldn't handle her reactions. 
I found Diana through the Fussy Baby Site and am so grateful we signed up. Right away we could tell that Diana was very knowledgeable and had experience with children of a similar temperament. She understood where we were coming from and was very accommodating when we weren't comfortable with something. She customized the plan based on our needs. When we received the detailed plan, we both read it and felt we were ready. What I wasn't prepared for was how many questions we would have during the process and how many times we needed the encouragement to keep going. Daily. Diana was always available for phone calls, texts and would respond to my emails in a short time. She demonstrated incredible patience and was so accommodating when we wanted to modify the plan to suit our preferences. I can say with 100% certainty that we couldn't have stuck through things without Diana's support. I'm just sorry we didn't find Diana earlier!"
-2.5-year-old – Toronto, ON (2016)
"Diana was wonderful to work with. She not only provided a gentle and effective sleep plan, she also answered every question I had. Diana answered my texts and emails in an extremely timely fashion. She never seemed frustrated by my concerns or questions, and she always helped us brainstorm and problem solve no matter the issue! My 6-month-old baby girl, now 7-month-old, is sleeping very well at night and her nap schedule has stabilized and has become predictable! We can't thank Diana enough for helping our family get some sleep! All of us appreciate it!!!"
 -7-month-old – Helena, MT (2016)
"My husband and I went until about a year of no sleep and a toddler sleeping with us. I couldn't do it much more. It was causing strain on our marriage and my son was always tired or sick. So we decided to spend the best money ever hands down, with Diana. The first night I cried more than my son, but Diana would pick up the phone no matter when and walk me through it. We are almost to 2 years old, and he has slept through the night, in his bed, and puts himself to sleep. It all happened in only 3 days. We also were able to ween him from the bottle and pacifier at the same time. I instantly saw a change and growth in my son. And our family was peaceful. Now we are going through a normal sleep regression and Diana had no problem answering my questions or providing tips. I love the continued support she gives if needed. I would recommend her to everyone!!!"
-12-month-old – Missoula, MT (2016)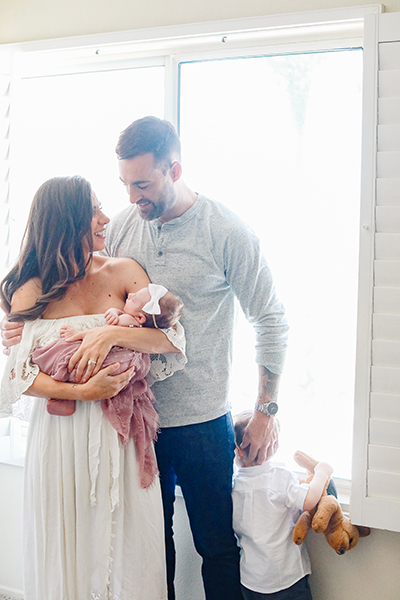 "I wanted to take a minute to express my gratitude and excitement at the results that I had with Big Sky Lullaby by my side! My son is a tough one! He is one that doesn't really choose to do things until HE has chosen to do them. He is strong willed and FULL of energy. After months of sleeping through the night, going to bed without issue, and staying in bed just because he knew it was required… he decided all that was for the birds and gave it up completely. Months and months went by while my two year old woke 3 or 4 times a night, took an hour or more to get to bed, and literally would take 80 times of putting him back in bed before I would finally give up. It was so incredibly frustrating for our entire family and absolutely exhausting, especially, for my son and me.
After months of this I was expressing my frustration to my childcare provider and she did some research and recommended I try Big Sky Lullaby. I was not convinced that it would work. I could not imagine a way that she would recommend more than I had already tried, and make it work. I was, however, so exhausted that I was willing to try.
After the consultation with Diana and implementation of our sleep plan, it was immediately obvious that the expertise provided was SO WORTH IT! Never would I have guessed that it would take ONE night of doing the right things for my son to sleep through the entire night from then until now. Never would I have guessed that just small changes to the strategies I was already trying would help him stay in bed by himself without a battle of wills or an overly upset little boy and Mom. Never would I have guessed that after just 2 weeks I could read to him, put him in bed, and just walk away and let him fall asleep on his own (and stay asleep all night)!! I could not have imagined that kind of success!
I would recommend this program to anyone that has even the smallest sleep issue with their child! Not only was the plan and implementation easy, clear, concise, and perfectly suited to my son and my family, but… the 24-hour support from Diana was amazing and exactly what I needed. She was so understanding, calming, and professional. She answered all my questions (and I had many) and was there every step of the way. She was flexible in helping with an ever-changing child/life/routine and the success of our 2 weeks was REMARKABLE! Thank you, thank you, thank you Big Sky Lullaby for helping our family in such a huge way! My gratitude cannot be expressed completely!"   
-2-year-old – Manhattan, MT (2016)
"Our 8-month-old has been sleeping through the night for 4+ weeks now. Worth the investment. Sleep is a wonderful gift to give your family. We feel like we have our well being and life back!"
-12-month-old – Missoula, MT (2016)
"We hired Diana for both of our kids and I will tell you…if you are doubting that it will work…don't. This process has given us our life, our husband/wife time, our peace and our sanity back. I have 2 girls that are 13 months apart and Diana worked wonders with both of them. In my husband's words (who was so skeptical in the beginning), our oldest, "went from being the WORST sleeper to one of the best". Both girls now sleep straight through the night…11 hours! Diana was there for every question and every struggle we went through..she is incredible!! I highly recommend her!!!"
-1-year-old – Missoula, MT (2016)
-2-year-old – Helena, MT (2016)
"I would just like to give Diana a huge thank you!! And I would highly recommend her! My daughter was a pretty good sleeper compared to my son, but still was getting up every night 1-3 times and needed me to get her back to sleep. Diana taught my husband and I how to teach our daughter to self soothe without long hours of letting our child cry. It was a gentle approach and Diana was just a call or email away when I needed her. Our daughter now sleeps 11-12 hours a night and takes 2 long naps a day. We just lay her in her crib awake and little Miss Nellie puts herself right to sleep without even crying. Thank you Diana!! We appreciate all that you have done for our family!"
-7-month-old – Helena, MT (2016)
"I just wanted to take some time out to thank Diana for her invaluable advice and support with my son's sleep therapy plan.  I contacted Diana when Harvey was 5 months old, he had a very erratic sleep pattern since he was about eight weeks old taking 2, 20–30-minute naps during the day and waking up every 2-2.5 hours through the night. After three months of very little sleep, we where exhausted. Someone recommended Diana to me, and within 24 hours of contacting her she had sent me a sleep plan for my son.  As you can imagine I started it immediately and I can honestly say I was more than surprised that within 48 hours of following this plan he started to realize the key signs and was taking 3, 1-1.5 hr naps per day and was sleeping 9 hrs straight before waking to feed at night. Within three days we felt so much better and felt that we could now schedule our time around our son's routine.  All I can say is Diana thank you, and why didn't I know about this plan sooner!  I would recommend mums to work with Diana from the onset, her plan is truly fantastic."
-6-month-old – Glasgow, Scotland (2017)
"Diana says there is no such thing as a bad sleeper, but I maintain I had a horrible sleeper.  How horrible you ask?  At her peak, she literally woke up 20 times one night… and she wouldn't nap for more than 25 minutes at a time.  She was fussy and hyperactive, and I was so, so tired.  I was so tired that I actually drove into a parking sign one day.  That was literally my sign that I had to do something about it.
So, I made an appointment with a well-known physician, author, and sleep consultant in Chicago, IL.  I waited weeks for the appointment.  When the day finally came, the sleep consult consisted of a pediatrician advising me that the only solution was to throw away my baby monitor, and lock my kid in a dark room for 12 hours at night while repeating the mantra, "I am a good mother."  I left that appointment feeling hopeless.  There had to be a better, more gentle way to help my child learn to sleep. Shortly thereafter, I saw a link to Big Sky Lullaby's webinar on sleep via my trusted Fussy Baby Facebook Page.  I learned more in that hour than I had in countless hours reading all of the popular books on sleep.  Everything Diana said in the webinar clicked with me, and I signed up for a consult the next day.  Diana was so nice and I was comforted by the fact that she had been in my shoes.  My child is such a great sleeper now – it has literally been life changing!  Not only does she sleep well, but she is no longer fussy or hyperactive.  I recommend Diana to everyone!"
-9-month-old – Missoula, MT (2015)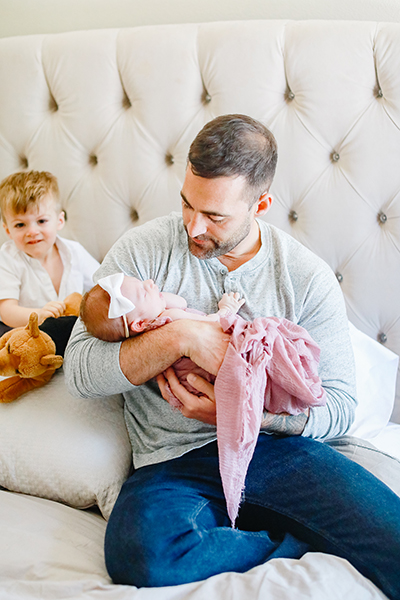 "This feels incredibly vulnerable to write, but I feel like it needs to be said. That parents need to talk about sleeping and parenthood in general, and realize that if they're having a tough time there is help available. My son was a tough kiddo when he was young; very colicky, couldn't be put down, and NEVER slept, ever. Before we met Diana he woke up every two hours, sometimes every 45 minutes. Not just wake but screaming, shaking, terrified of sleep, or so it seemed. I was at my end. I was so sleep-deprived it felt like I was teetering on the precipice of crazy. I wanted someone, so badly, to recognize how desperate I was, the feeling of barely hanging on, of surviving motherhood rather than enjoying it. My son was nearly two and I had only slept consistently for more than four hours a few times. We had tried to 'fix' the problem; Ferber for weeks, 'no cry' for months, nothing was working.
When I would tell people that my son didn't sleep, they would brush it off as "some babies just don't sleep…" Until friends would stay the night, or my in-laws lived with us, then later they would share their astonishment. He had woken up at 3:00 a.m. one morning, after being awake every hour or so, and that was it. I had to go into work the next day (thankfully a place ran by and for mothers.) In the shower that morning, through tears, I simply closed my eyes and said, "I'm done, I need help."
Diana walked into work a few hours later. Now, I'm naturally a skeptical person, especially with a service that's not guaranteed, but if I didn't take that as a sign, I really was crazy. I called her later that day after my husband and I spoke, we dove in, we hired her. She came to our house with a gentle, but firm presence (a seemingly much needed balance for getting help with sleep deprived families!) She laid out a plan very clearly and thoroughly. After reading what seemed like every book on sleep, I felt like she listed to our needs, our style of parenting, and made a very specific plan. Diana said she thought it would be 'fairly easy.' We laughed later; "who does she think she is?! She obviously doesn't know our son!" waking and shaking to the point where he couldn't easily grab objects (we later learned it was all the cortisol in his little system from being so sleep deprived!) She said she thought it would take three days for him to sleep through the night, that we were doing good and on the right path already, that we had done well. So, we said, we're in it now…
On the third night he slept twelve hours. TWELVE HOURS! We woke up confused…confused and delighted. We fought the urge to check if our child was still alive.
Though there have been a few ups and downs, our son sleeps about twelve hours each night. He might wake up once, but goes right back to bed with a quick word.
Diana continues to be supportive and amazing, answering any and all questions. I've referred several friends who call back in astonishment when their child sleeps through the night. It's magic, really. Sleep is SO incredibly important. It makes sense that sleep deprivation is an international form of torture. Knowing what I do now I would have hired Diana years ago,and wouldn't hesitate getting help again.
Good sleep is priceless!! Thank you, Diana!!!"
-2-year-old – Missoula, MT (2015)
-9-month-old – Missoula, MT (2016)
"I came across Diana through a webinar that she was doing for the Fussy Baby Site. We had considered hiring a Sleep Consultant but as our daughter is high-needs, which is rarely spoken about in the UK, I felt that nobody would be able to understand her temperament and that it wouldn't work. As Diana had a high-needs child of her own, I knew that she would be able to relate and that the normal rules wouldn't apply. At 10 months, our daughter had never slept through the night since she was born, waking several times every night. On top of that she was a terrible napper only taking two naps of 20 mins per day. She screamed and fussed EVERY SINGLE TIME we put her to sleep. I suffered from PND and my partner and I were extremely sleep deprived.
Hiring Diana was the best thing we could have ever done, and our lives have changed completely. Purdey now takes two solid naps of an hour or more every day and she has slept 11-13 hours every night since we started the training.
There were several points that we found difficult (and I'm sure Diana did too) especially establishing consistent naps, but Diana reassured us that it was normal for a high-needs baby and that it would take longer. It did take a lot longer but Diana stayed with us until the job was done so we couldn't have asked for more. Because Diana was committed to us, we were committed to sticking to the sleep schedule and I would encourage anyone else to do the same.
Taking a few weeks out to focus on making sleep training work is nothing compared to the years of blissful rest your family will get on the other side.
The biggest compliment I can give Diana is that I start my training to become a Sleep Consultant in a couple of weeks…enough said! Thank you, Diana!"
-9-month-old – East Sussex, UK (2015)
"When I first contacted Diana I was on the verge of a breakdown. I remember calling her, crying and telling her I was at the end of my rope. My baby was a fussy, high-needs baby and I had worked with two other sleep consultants prior to reaching out to Diana. I spent all of my "spare" time researching baby sleep and how to correct our nightmare. I was exhausted and strung out and really did not feel like anything would ever get better. If someone wanted to bet me at that time that one day my child would actually sleep, I would have bet everything that it would never happen. A friend of mine told me she could put her 9-month old down in the crib awake and he would fall asleep. I remember thinking how there was no way that my baby would ever get to that point. My husband and I were literally drowning. His naps consisted of him screaming and crawling up my body and then when he finally fell asleep, sleeping for only 20 minutes. I dreaded nap time, bedtime, and everything in between. Bedtime meant he was up every 2 hours and that was only after we actually got him asleep.
He was 6 months when I contacted Diana. In tears and probably sounding hysterical, she assured me it would get better and she promised me she wouldn't leave me until it did. At first I didn't believe her because I felt we had tried everything, but she was confident and so I gave it a shot. I wish I had found her sooner. Diana patiently worked with us until his sleep got better. He challenged Diana too! There were times we had to regroup and try something else but Diana never gave up. She even consulted other sleep consultants just to make sure we were doing everything we should. Diana was amazing for our family. There were times I expected her to tell me she was exhausted with me, but she always very patiently helped me until things were better. My child is a rock star sleeper now and I seriously feel like I owe Diana ten times the amount that I paid her. She is worth every penny."
-9-month-old – Houston, TX (2019) 
"We couldn't be happier to recommend Diana's sleep consultant expertise!
We sought her help in desperation as our twelve-month high need child had not slept longer than a three-hour stretch in his first year of life. We co-slept for our sanity, nursed frequently to soothe his tears and failed repeatedly with the sleep plans that we have read about online & in books. My husband and I both have professional careers & I had to give up mine for 1+ years due to our child's high demands. We were not first-time parents; we had an almost 3-year-old who did not bring as many challenges as our first. I was determined that I could figure him out by the time he was 12 months, but since I had not achieved my desired goals, I knew it was time for an expert…and that's exactly what we gained by hiring Diana.
By no means did we make it easy on Diana (sorry Diana!) Our son had just turned one, we were moving in less than 1 month, he would only sleep on or touching mommy, solely breastfed & had no desire for soothing items (bottle, pacifier, music, blanket, toy, etc). We did not think that sleep training was possible at this point….but I am glad that we were wrong!
Diana listened to our desires & goals for our child's sleep, she was an encourager/cheerleader, a problem solver, humble, a counselor & a great friend to both of us. You deserve a million thanks, but just to name a few: thank you for 12hr stretches of sleep at night (starting the 2nd night of training!), for his 2 naps/day, our sleep, our happier less-tense marriage!
Thank you Diana…our Angel of Sleep"
-12-month-old – Los Angeles, CA (2014) 
"Before my first child I read many baby books about what to expect about behaviors, moods, emotions, and stages my child was going to go through. Not once did I read a book about sleeping habits or what to expect with sleep. I just figured I wouldn't get much sleep at first.
After my second child I still wasn't getting any sleep, but I just assumed the kids would eventually sleep through the night. When I was six months pregnant with my third child and still not sleeping through the night I decided I needed help. I looked at sleep books, but nothing seemed to work. I had met Diana and informally talked with her about the kids sleeping, and she suggested a few things that worked. When I found out she was a sleep consultant I called her for a consult. We talked about all the issues I was having and she made a plan for us. She came over and assessed the sleeping situation, and presented her fourteen-day plan. Night one was hard, and I felt like a failure, but when I called Diana the next day to report what happened she made me feel so much better. She talked me through the issues we had and gave suggestions for night two. This continued on until night eight when we had our regression night. It was awful, I was exhausted and so frustrated and just worn out. I called Diana sobbing and she just let me cry and told me that I was doing great. The most wonderful thing she said was that it will get better, and that I was being a good mom because my kids needed to sleep to be healthy. I could never have gotten the support or reassurance I received from Diana from a book, and without that constant help I would still not be sleeping well."
-16-month-old – Helena, MT (2014)
-2-year-old – Helena, MT (2014)
"I was so glad that I decided to consult with Diana about my child's sleep issues. In our first consultation I knew right away that I wanted to work with Diana in helping my daughter, Makenzie create good sleep habits. At 6 months old Makenzie was waking every 2 hours at night and she would only take a 30-minute nap twice a day. She also relied heavily on her bottle, rocking and shushing when it came to nap and bedtimes. The first few nights of sleep training were extremely difficult, but Diana was right there with my husband and I via email, phone and text. Without her support I know I would not have made it through the first couple of days. She would return my calls, emails and texts promptly and answered every question and scenario I came up with. I was extremely impressed with Diana's level of knowledge on sleep training. Within two weeks Makenzie was going down for naps and bedtime easily without any fussing at all. It was a miracle! She also began to take longer naps during the day and is now almost sleeping through the night! I don't know how much longer I would have been able to survive those sleepless nights and long days. I highly recommend Diana. She is fantastic."
-6-month-old – Missoula MT (2014)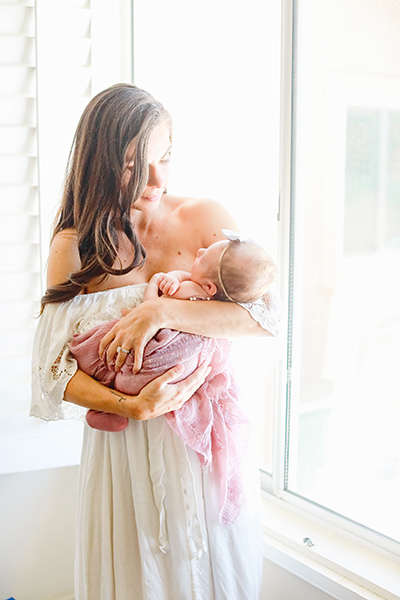 "If you are reading this, you are probably at the point of trying to decide which sleep consultant to hire. Please, learn from my mistake. Hire Diana and do not waste your time or money on another company. Prior to working with Diana my life was at a low point. My son was waking up for hours at a time throughout the night, hardly napping and wearing me down mentally, emotionally and physically. In addition to being a horrible sleeper, my son is high needs and spent the first 10 months of his life screaming if he wasn't being held. It was hard to find a sleep consultant who could understand that and not assume I was just over-exaggerating or spoiling my child. I was hesitant to spend money on another sleep consultant as I had previously purchased a consulting plan from another company, (which had failed). Part of the problem with other consultants is the response time. If baby takes a short nap, or no nap at all, what do you do? With the larger company I had to wait 48 hours for a response. I needed an immediate response to help solve the issue as I had no confidence in regards to knowing what to do and needed specific instructions. Diana being available in real time is key to the success of a sleep plan!!! She is PHENOMENAL. Every text, phone call and email was answered in a very reasonable time frame. And I sent her some frantic, panicking, obnoxious text messages. She is patient, thorough and genuinely cares about you, your child and succeeding in getting them sleep. I really felt like a good friend was helping and supporting me through this, not a stranger 2000 miles away. Maybe it's hormones, but I cry when I think about how amazing she has been and how much she has changed our lives. My only regret is that I did not know about her sooner. For the first time in 12 months, my baby is happy and I am starting to feel like a normal person again! Diana gave me the tools and support I needed to execute an effective sleep plan, and the confidence to handle future sleep issues I might encounter with my son. Thank you, Diana!!! You are a lifesaver!!!"
-9-month-old – Raleigh, NC (2014)
"Hiring Diana has been absolutely life changing for us. After 91/2 months of our son being up every 1-3 hours at night screaming we needed help. We tried everything we could from what we read online, in books and the "bad advice" we were given by numerous other parents with no respite. We treated him for acid reflux, changed his diet and my diet (as we are nursing) and gave him tylenol and motrin in case his sleeplessness was related to teething. My husband flat out told me "no more children" and it broke my heart. I had wanted children for years and there I was, completely lost and defeated by this little man. Fast forward to nearing his first birthday and things couldn't be better! Diana has given us our life back and has helped us become happy, proud parents of a joyful baby boy who sleeps 12 hours a night!!! Her program was gentle and he never cried himself to sleep. Diana has been such a joy to work with, very understanding, encouraging and patient. Her responses to my questions have always been prompt and thorough. I cannot recommend Diana enough!"
-9-month-old – Grand Rapids, MI (2014)
"My husband and I have three children and thought we had it all figured out. However, our third child had gotten off track because we were allowing her to be on the older children's sleep schedule because it seemed "easier." By the time we contacted Diana we'd reached the edge of our sanity due to her lack of naps and night-waking's. Diana came up with an easy-to-follow plan. Our daughter now consistently naps every day and rarely wakes up at night! We still catch ourselves wanting to fall back into old routines but now we have the tools we need to get back on track."
-2-year-old – Bozeman, MT (2014)
"We hired Diana after reaching our breaking point with sleep deprivation. I was nursing our 8-month-old every 2 hours through the night. Bedtime was a mess of frequent wake-ups. Naps were unpredictable and short. Our whole family was suffering under the stress of a cranky, underslept baby and a frazzled, sleep-deprived mama. From our very first contact with Diana, she led us through the process of sleep training our baby with a perfect balance of confidence and empathy. My husband and I have differing levels of comfort with hearing our baby cry and Diana was able to find a method for teaching him to sleep in a way that met ALL of our needs, most especially our baby's. He responded quickly and consistently within several days, each day making measurable progress. Though we came to realize that the training was 90% about *us*, not our baby, who was simply responding to our inconsistency. The methods Diana gave us were all very intuitive and felt natural to implement, though we never would have arrived at that collection of techniques on our own. There's so much information out there about sleep training that it's overwhelming. Combine that with a breakdown in communication due to the stress of sleepless nights and it seemed nearly impossible to us to find our way out. Diana rescued us! Our family of 4 is now so much more relaxed and happy. We are all truly rested. We know when naps will happen so we can make plans during the day. There's no stress of trial and error every night so we, as parents, have our evenings to ourselves again. Our experience with Diana was a major turning point and we sing her praises to everyone we know with a baby!"
-9-month-old – Missoula, MT (2014)
"I wanted to take a moment and write a positive note on our sleep consultant Diana. Our 2nd child is currently 7 months old. My hubby and I were both familiar to the world of sleep consulting as our now 2.5 year old son wasn't the best sleeper until we hired one back in 2011/2012. However, that consultant retired and moving forward with our current daughter we wanted to start early. We needed assistance with getting her on a set schedule which was organized and consistent. Her naps were short and all over the place. We hired 2 separate sleep consultants and spent quite a bit of money but in the end saw no improvement. The information they provided was contradicting and kept changing. What they told us was standard info for every child and as we know, all kids are different. We were not impressed with this. Numerous emails were exchanged but everything they told me we already knew. They also wanted more money. That is when I found Diana while searching online. I really liked the way her information was provided on her website, including the little video of her bedtime routine with her son Owen. I spoke to her and instantly knew she was a good soul. We started the next day. She was very responsive and answered everything in detail and even with our time change she worked around our schedule. Diana kept a close eye on our daughter's patterns and implemented changes. We worked together for 2 weeks. We tried various things and she was very kind and confident during this whole time. She got our daughter on 2 naps that were lengthened as well as a good routine. All our insecurities about what to do and when were gone, and all of those "What ifs?" and how to handle them were answered. She is a lovely lady who is passionate about sleep and helping others. She takes her time and is not all about the mighty dollar. We highly recommended her to anyone anywhere in the world. 🙂 Hugs from Canada."
-7-month-old – British Columbia, Canada (2014)
"I am VERY happy (and pleasantly surprised) with the success of your method and with the changes we have seen in our son's behavior. Not sure what your satisfaction level is, but I'm ecstatic! Even our 9 year old couldn't go to bed on her own until she was 7! Now I just have to get over the fear that I'm going to wake up from this dream one day 🙂 Thank you! Thank you!"
"One of the best things I think we learned… Even if you get off track, at least we now have to tools and knowledge to get back on track quickly. We became somewhat lazy with bedtime and we quickly realized that we all pay the price by not enforcing the bedtime schedule. We are back on track and still doing great! I watched your news segment the other day… Very well done and very well spoken. I (we) can't thank you enough for everything. I hope you have every success in your career ahead."
-2.5-year-old – Helena, MT (2016) 
"Diana is one of the most patient people I have ever had the pleasure of working with. The sleep training process was one of the most mental and emotional roller coasters I have ever gone through. She was always available to answer ALL of my questions (I asked a lot) and offer support. She never became frustrated or angry when I questioned or doubted if the process was working. She just continued to offer reassurance and support. She truly cares about her clients, the children, and their continued wellbeing even after the sleep training process is over.
Diana, thank you for everything you have done and continue to do to help our son get the rest he needs so he can be the magic little guy he is. Thank you also for helping bring a sense of schedule and daily flow to my family's everyday life."
-4-month-old – Helena, MT (2015)