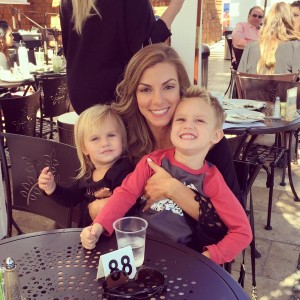 When my son was young my husband worked away from home, and I was alone with a baby who did not sleep. My son and I both became sleep-deprived and I was desperate for a solution. It was a situation that I wouldn't wish on anyone. That is when I discovered a certified child sleep consultant that changed my life! She helped me gain control of our sleep and within two weeks my son went from an overtired, irritable baby, to being rested and happy. I was able to enjoy being a mother because I was finally well-rested and happy also!
After going through that experience I knew I wanted to help other single parents. Without a second parent, when you have a fussy baby you don't have the option to hand your baby to the other parent and take a break. This can lead to sleep deprivation, emotions running high, and things can quickly spiral out of control.
Two things I recommended For Sleep Deprived Parents
There are two things that I recommend to all parents, but they are especially important for single-parent households – a schedule and "me" time.
Stick to a Schedule
When a parent is a home by themselves, they have to take their child with them when they get groceries, go to the doctor, and for every other little outing that inevitably comes up. This can lead to missing a nap or pushing bedtime back for a little one. As a result, the child is now expected to sleep at a time that does not coincide with their circadian rhythm. This leaves parents baffled at the fact that their child, who should be extra tired, is now throwing a fit and fighting sleep. They should be crashing, right?
This is a big misconception; in fact, it works the other way around. When a child misses their scheduled sleep time, their body immediately starts producing cortisol, which helps to give them their "second wind." By the time the child who skipped their nap or missed their bedtime is put to bed, they have already entered the "overtired" state and large amounts of cortisol are running through their body. This makes it hard for the child to fall asleep…and stay asleep.
This is why it is so critical to keep a consistent schedule. It may make it hard to get your errands done or appointments planned, but it will help both parent and child in the long run. Never underestimate the power of a solid schedule. A set routine is essential in order to maintain sanity.
Carve Out "Me" Time
It is critical for a new mom to carve out some time for herself, even if it is just to sleep! This can be hard for a new mom who feels guilty leaving her child, even for short periods of time, but it is so important.
If you have the luxury of having a family member close by, ask them to watch the child for a couple of hours once or twice a week. Use this time to rest, get things done around the house, or just go out for a cup of coffee with a friend. If you don't have family close, reach out to a neighbor or a friend. Don't be afraid to ask for help. It is important that we have time to rest and recuperate after nonstop supervision of our toddlers and infants.
Whether you are a single parent or have a spouse who works away from the home, it is even more important to make sleep a priority. Although you will have to schedule outings and activities around their sleep times, in return you will have a well-rested and happy baby. Children who are having their sleep needs to be met will thrive due to the fact that these proper amounts of sleep are contributing to their cognitive development. And let's not forget the endless number of reasons that it is just as important for the parent to be rested as well.